The Psychology Network
Leadership Team
Call: 1300 798 598 Email: admin@psychologynetwork.com.au
Andrew Sheridan
Principal Clinical Psychologist
Andrew is a Clinical Psychologist with a Doctorate of Clinical Psychology from the Royal Holloway University of London. He also has a Postgraduate Diploma in Paediatric Neuropsychology from University College London and is highly experienced with neurodevelopmental conditions such as ADHD, Autism Spectrum Disorder, tic disorders, and academic or learning difficulties. He enjoys working with adults as well as children and adolescents. His approach to working with clients is collaborative, compassionate, and understanding. Andrew conducts detailed and thorough assessments which address the person's current functioning across a wide range of situations, using his knowledge of brain development to understand how their symptoms and strengths may have changed and manifested over time. Andrew has a strong background in Psychometric and diagnostic assessment, as well as providing therapy for common mental health conditions. In terms of therapeutic approaches Andrew utilises evidence-based techniques including Cognitive Behavioural Therapy, Acceptance and Commitment Therapy, Solution Focused Therapy, Compassion Focused Therapy, and Systemic Therapy.
Having worked at the John Radcliffe Hospital in Oxford, U.K. in conjunction with his private practice work in Neuropsychology, Andrew gained a strong grounding in Paediatric Neuropsychology at the start of his career. He has also worked in adult neurorehabilitation and psychometric assessment in Sydney, and he has also focused on providing therapy to clients who have mental health challenges. He has worked a great deal with ADHD and High Functioning Autism during his Neuropsychology and mental health positions. Examples of the mental health conditions he treats include self-esteem and confidence issues, low mood, phobias and worries, Obsessive Compulsive Disorder, tic disorders, trichotillomania, problems with sleep, problems with social skills and flexibility, and problems regulating behaviour and emotions in challenging situations. Andrew has endorsement as a Clinical Psychologist and is fully registered as a psychologist with AHPRA (Reg. #: PSY0001964051).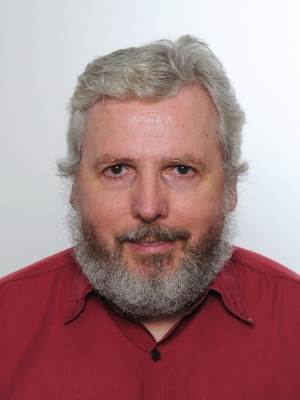 Jo Diederich
Clinical Psychologist and Founder, Lebanon
Dr Joachim Diederich is a Visiting Professor in the Department of Psychology, American University of Beirut. Joachim ("Jo") is a registered clinical psychologist in Australia and Founder of the Psychology Network Pty Ltd. He is an Honorary Professorial Fellow in the Centre for Mental Health at the University of Melbourne and an Honorary Professor in the School of Information Technology and Electrical Engineering at the University of Queensland. Jo obtained a Habilitation (Higher Doctorate) in Computer Science from the University of Hamburg (Germany), a PhD in Psycholinguistics/Computer Linguistics from the University of Bielefeld (Germany) and the degree of "Diplom-Psychologe" (with a focus on clinical psychology) from the University of Münster (Germany).
JO's research and clinical work focusses on Autism Spectrum Disorder (ASD) and Attention Deficit Hyperactivity Disorder (ADHD) with a special interest in computational methods for the assessment of mental health and neurodevelopmental problems.
Jo is not accepting any new clients at this stage.
Please
contact us
on 1300 798 598 if you would like to make an appointment with one of our psychologists.
PS: Our opening hours are Monday to Friday 9am to 8pm and Saturday 9am to 5pm (Melbourne).