Australia
Victoria
Melbourne
17 Grattan St, Carlton Vic 3053 (Mailing Address).
165 Drummond St, Carlton Vic 3053.
557 Glenhuntly Road, Elsternwick Vic 3185.
50 Chesterville Road, Cheltenham Vic 3192.
Suite 17/2-8 Stenson Rd, Kealba Vic 3021.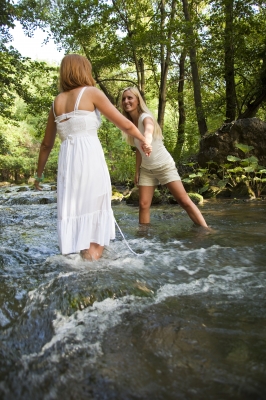 New South Wales
Sydney
135 Macquarie Street, Sydney NSW 2000
80-84 New South Head Rd, Edgecliff NSW 2027 (Children and adolescents only)!

Queensland
Brisbane
Level 1, 16 McDougall St, Milton Qld 4064.
93/400 Stafford Rd, Stafford Qld 4053.
696 New Cleveland Rd, Gumdale Qld 4154.

Sunshine Coast
Suite 9, 3-5 Ballinger Rd (Ballinger Place), Buderim Qld 4556.

Wide Bay - Burnett
Unit 10/107 Boat Harbour Drive, Pialba Qld 4655.
445 Kent Street, Maryborough, Qld 4650.

Western Australia
Perth
Suite 7, 20 Churchill Avenue, Subiaco WA 6008

Germany
Please note that the Psychology Network Pty Ltd does not offer clinical psychological services in Germany at this point in time.
We offer consultations to companies and organisations in our area of expertise (autism spectrum disorder and ADHD).
The Psychology Network Pty Ltd is also using Regus office locations.
Please contact your psychologist if the location of your session is not listed here.
Opening Hours
Monday - Friday 9am - 8pm, Saturday 9am - 5pm (Melbourne).
Phone: 1300 798 598 (from outside Australia, call +61 407 350 356).
Fax: (07) 3198 2401
Email: admin@psychologynetwork.com.au
Please note that the Psychology Network is not able to offer crisis services. Therefore, if you or a loved one is thinking or talking about suicide then you will need to seek urgent medical attention or alternatively call a crisis service such as Lifeline on 13 11 14.
Our psychologists do their very best to serve clients in need. A scheduled appointment means that both the psychologist and the counselling room are available at the allocated time. In case of a late cancellation, however, it is nearly impossible to book another client into the same time slot. Hence, it is policy to charge 50% of the consultation fee for cancellations within 48 hours and 100% of the fee for cancellations within 24 hours (business days), same-day cancellations or a failure to attend a scheduled appointment.
The Psychology Network Pty Ltd reserves the right to refuse or terminate services where this seems appropriate.
Please note the Privacy Policy of the Psychology Network Pty Ltd:
The Protection of Personal Information.
By making an appointment or using any of the resources of the Psychology Network Pty Ltd, you agree to the policies as outlined above, including the cancellation and privacy policies as well as all disclaimers.